Feng Chi Biotech is the general agent of ArcherDX in Taiwan, selling NGS Oncology Panels, and providing complete after-sales service and operation training. ArcherDX reagents are suitable for tissue, FFPE, liquid biopsy detection. The products include solid tumor, blood cancer… and other cancer analysis kits. FCB professional team assists customers in completing the establishment of the NGS analysis system.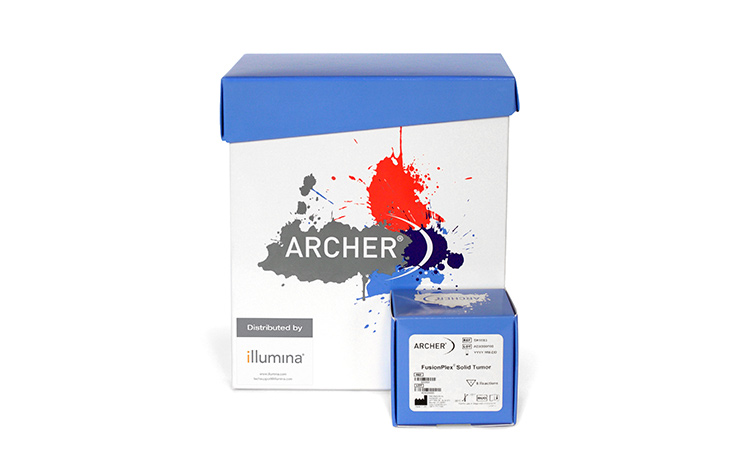 Clinical Oncology Research
Invitae-ArcherDX provides several kits for complex gene mutation detection. It uses Molecular Barcode technology and the Anchored Multiplex PCR (AMP) technology for nucleic acid detection, which can eliminate sequencing errors, that lead to accurate quantification, and more complex gene mutants detection. It is a great tool for cancer companion diagnostic (CDx). ArcherDX provides unparalleled sensitivity, greatly improving the detection rate of unknown mutations. With the characteristics of flexible customized design, the most suitable detection plan can be designed for different cancers according to the needs of clinical detection. In addition, freeze-dried reagents greatly reduce human operation errors, and provide the most accurate, customized and easy-to-operate NGS library kits.
Advantages in the field of cancer precision medicine:
Highly sensitive, high-precision quantitative analysis
Freeze-dried reagents reduce the error rate of operation
Can detect unknown complex mutations
FusionPlex products are suitable for both Illumina and Ion Torrent systems
Powerful software that can provide NGS data analysis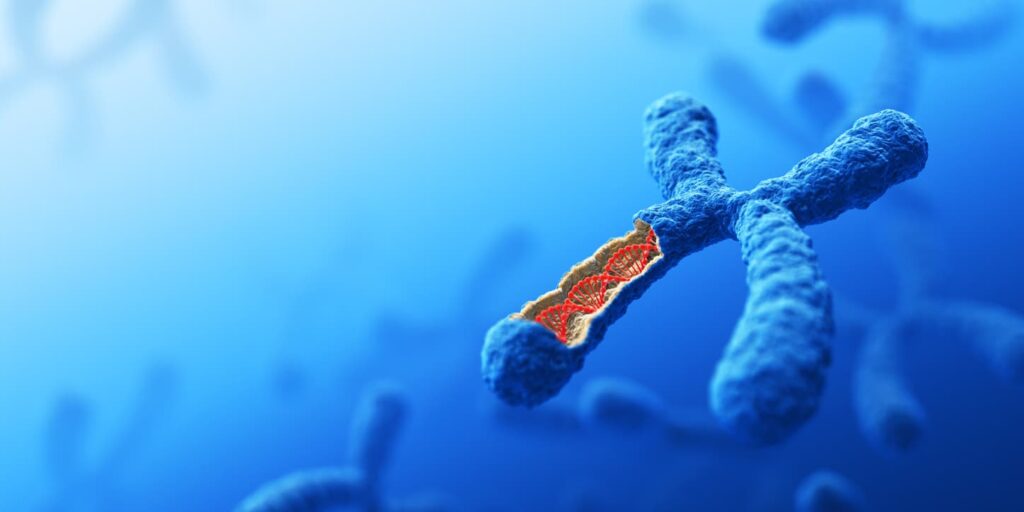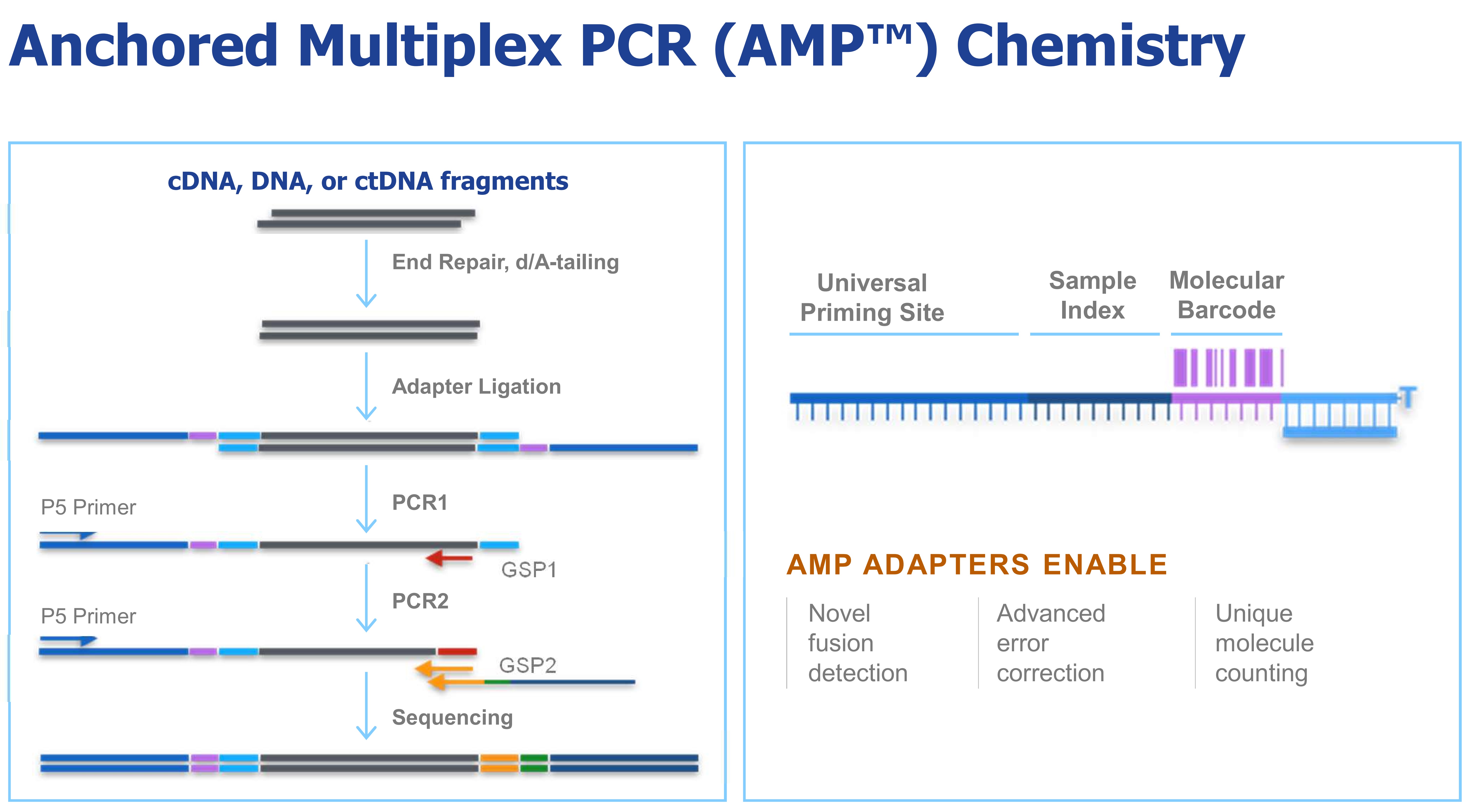 Principles of AMP technology
ArcherDX's exclusive patented Anchored Multiplex PCR (AMP™) chemistry is to fragment the sample DNA and then ligase the molecular barcode and the universal primer site at the beginning of the experiment, and this greatly reduced bias generated by PCR amplification.
Next, design two PCR primer sequences (GSP1 and GSP2) on the targeted kinase side, and use the universal primer site to perform nested PCR on the other side. AMP technology not only increase the specificity of the PCR amplification, but also catch the unknown end (universal primer end) of the gene fusion. It's a great tool to find more unpublished complex gene mutations in the cancer samples.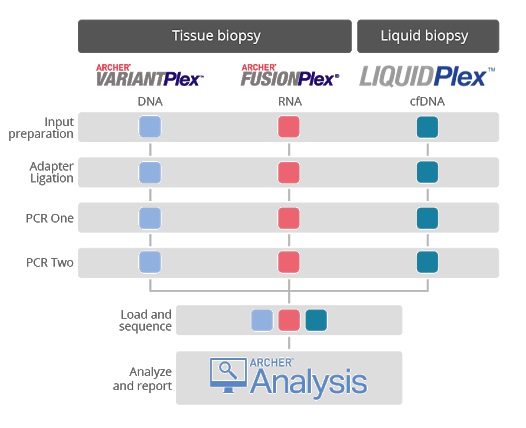 Protocol
Step 1 : Nucleic acid extraction
Step 2 : Molecular Barcode add to Nucleic Acid Sequence (Ligation)
Step 3 : First PCR
Step 4 : Second PCR
Step 5 : NGS analysis & data analysis

FusionPlex- NGS RNA Library
FusionPlex is the best solution for detecting complex gene mutations, especially the NTRK fusions. ArcherDX can easily analyze various new and unknown NTRK gene fusion mutations, greatly increasing the detection of unknown mutation rate.
FusionPlex is an RNA library building reagent, and it is suitable for FFPE samples and Illumina and Ion Torrent systems. It also provides visual analysis software. The easy-to-understand user interface allows you to overview all gene mutations data and generate reports in a short time.

VariantPlex- NGS DNA Library
VariantPlex can detect a variety of complex gene mutations, including CEBPA and FLT3 gene mutations in the FFPE samples. Low sample input is required.
The molecular barcode technology provide accurate CNV quantitative data
Freeze-dried reagents and simple operation process greatly reduce human operation errors and shorten the reporting time
VariantPlex is compatible with the Illumina platform. Provides a variety of cancer panels, and can be flexibly customized design to meet the needs for different clinical research.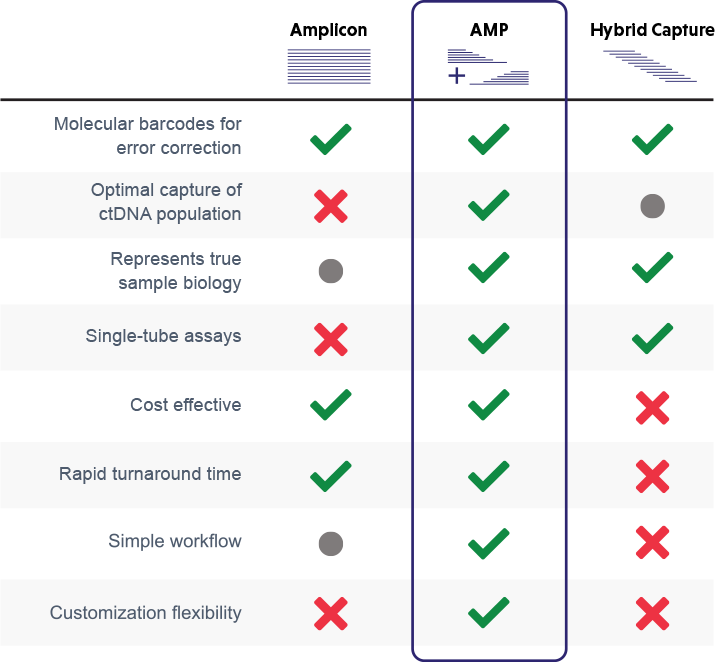 LiquidPlex- NGS Liquid Biopsy Library
LiquidPlex is a NGS library reagent for liquid biopsy. It only takes 2.5 hours for manual operation and provide test results in 3 days.
Accurately detect cancer mutation genes in the liquid biopsy, with high sensitivity, 10 ng nucleic acid input can detect at least 0.3% of mutations
Flexible custom design of various cancer
Molecular barcodes and automatic interpretation software can reduce the sequencing error rate and provide the most accurate and reliable results
Immunoverse- Immune Repertoire Detection
Immunoverse provides accurate analysis of the diversity of immune cell lines
AMP technology can detect rare immune cell lines
Accepts various types of RNA samples, including PBMC, FFPE or fresh frozen tissue
RNA input is between 25 ng~ 2 µg
Can be applied to disease tracking, immune repertoire, and immunotherapy analysis


…




…




…
Related Articles
…