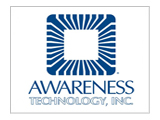 Awareness Technology
Various Instruments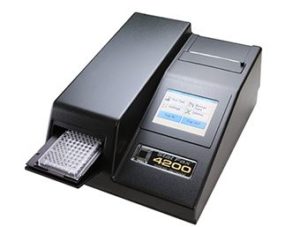 Stat Fax 4200 ELISAPlate Analyzer
Standalone operation and built-in thermal printer
12 seconds to complete 96-well microplate absorbance reading
4 wavelength filter sets 405 nm – 630 nm
Can purchase 6 wavelength filter group
Single wavelength or dual wavelength read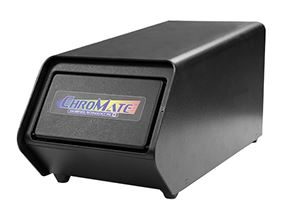 Chromate 4300 ELISA Plate Analyzer
12 seconds to complete 96-well microplate absorbance reading
4 wavelength filter sets 405 nm – 630 nm
Can purchase 6 wavelength filter group
The operating software analyzes the experimental results
Need to be controlled by the computer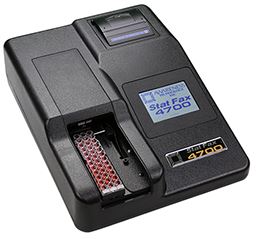 Stat Fax 4700 ELISA Microporous Bar Analyzer
Standalone operation and built-in thermal printer
4 wavelength filter sets 405 nm – 630 nm
Can purchase 6 wavelength filter group
Single wavelength or dual wavelength read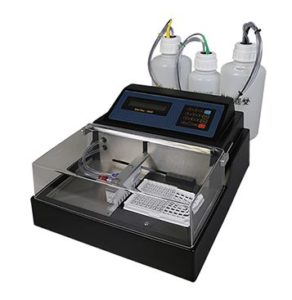 StatFax 2600 Plate Washer
Suitable for 96 wells plate
Residues < 3 ul/well
Cleaning time 55 s/plate
Dispense 50 ~ 500 ul/well
Dispensing head 8/12/16 well
50 groups of memory cleaning mode
Automatic calibration adjustment and detection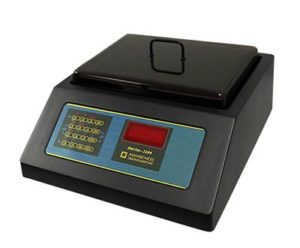 StatFax 2200 Temperature Control Plate Shaker
Suitable for 96-well plate
Shake mode 8-segment rotary (575 – 1500 rpm)
Temperature range of room temperature to 40 degrees C
Digital electronic time setting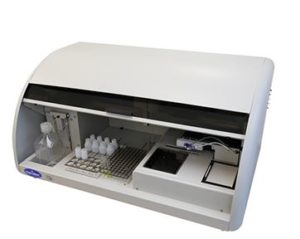 ChemWell Automatic biochemical analyzer
Integrated a set of fully automatic equipment : spectrophotometer, enzyme immunoassay analyzer, automatic dispensing dosing system, microplate washer, temperature control incubator and automatic analysis software. Open platform for each reagent, fully automatic to save you labor and improve the standardization of consistency.
Removable reagent placed plate and sample tank can be placed directly in the refrigerator until the next use.
Octopus stainless steel wash head. When doing the biochemical metabolic experiment, it can be directly washed and be used.
Eight wheel-shaped filter design. Enzyme dynamics 4-spot disc rotation.
Special probe design. Water flow from bottom to top and from top to bottom flushing the waste by the side flow into the waste bottle to avoid pollution.