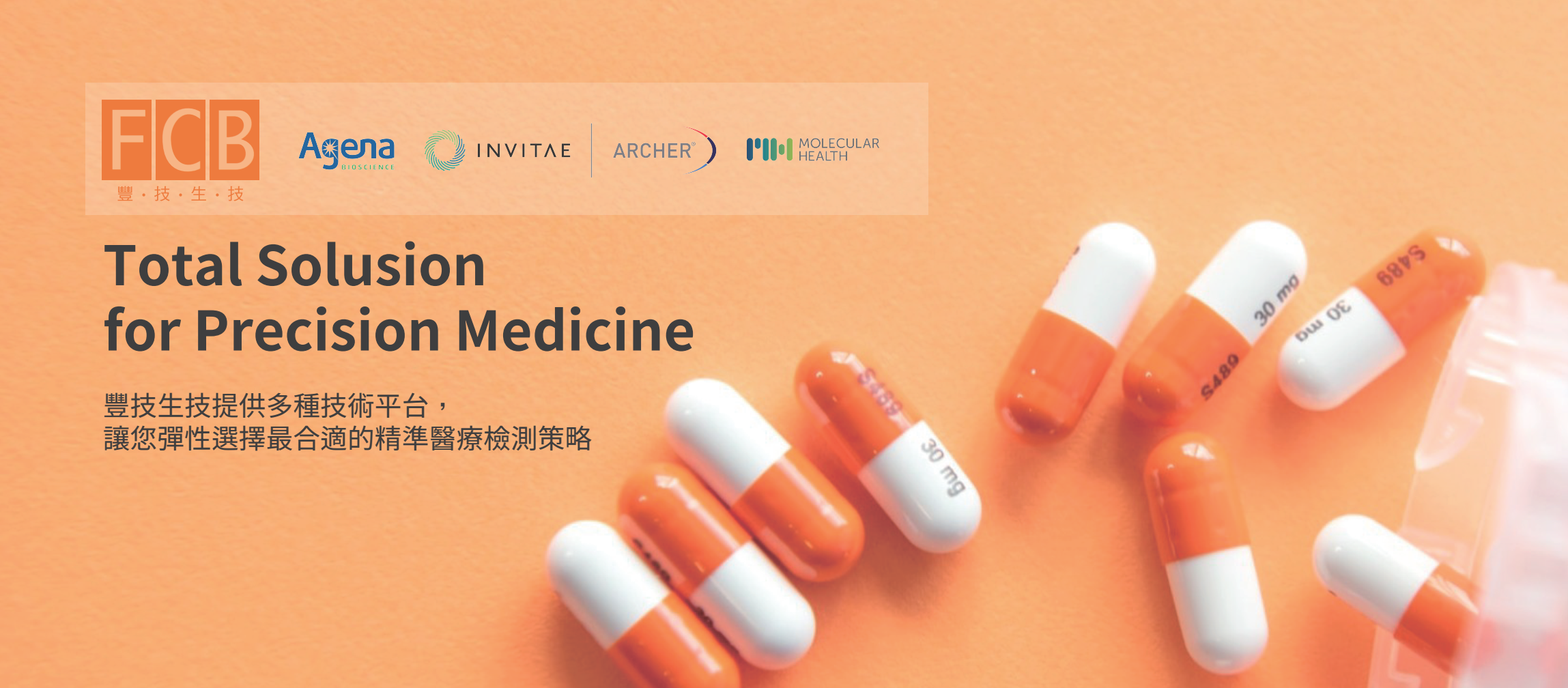 .
FCBiotech / Invitae / MH invite you to join the Webinar!
Precision medicine and cancer genome profiling are gaining more and more interest in the clinical and academic communities.
Therefore, on Thursday, 30 September 2021, 4:00-5:00 PM (GMT+8), a joint webinar is hosted by Feng Chi Biotech Corp. in collaboration with Invitae and Molecular Health to address the need for precision medicine in the Taiwanese market.
.
It will focus on NGS data acquisition and variant identification with the Invitae/Archer technology and subsequent variant annotation and treatment option identification via Molecular Health's MH Guide with particular attention on fusion variants.