MassARRAY System
MassARRAY System is the leading technology that can analyse the nucleotide by MALDI-TOF. The applications include SNP analysis, DNA methylation analysis, gene expression quantification, sequence alignment and so on. Base on the high accuracy data and high efficiency turnaround time, it is the best choice of high sample loading research.
MassARRAY Technical Principle
In the process of analysis, the DNA sample is crystallized at SpectroCHIP and excited by high-energy laser to crystallize. Free DNA molecules enter the vacuum time flight tube with electric field and then the detector analyzes the flight time of the analysis with different molecular weights to calculate the molecular weight.
It can analyze from 1000Da to 10000Da in nucleic acid analysis and analyze molecules of 3 to 30 nucleotides. The platform can work with many different reaction designs to analyze a wide range of applications.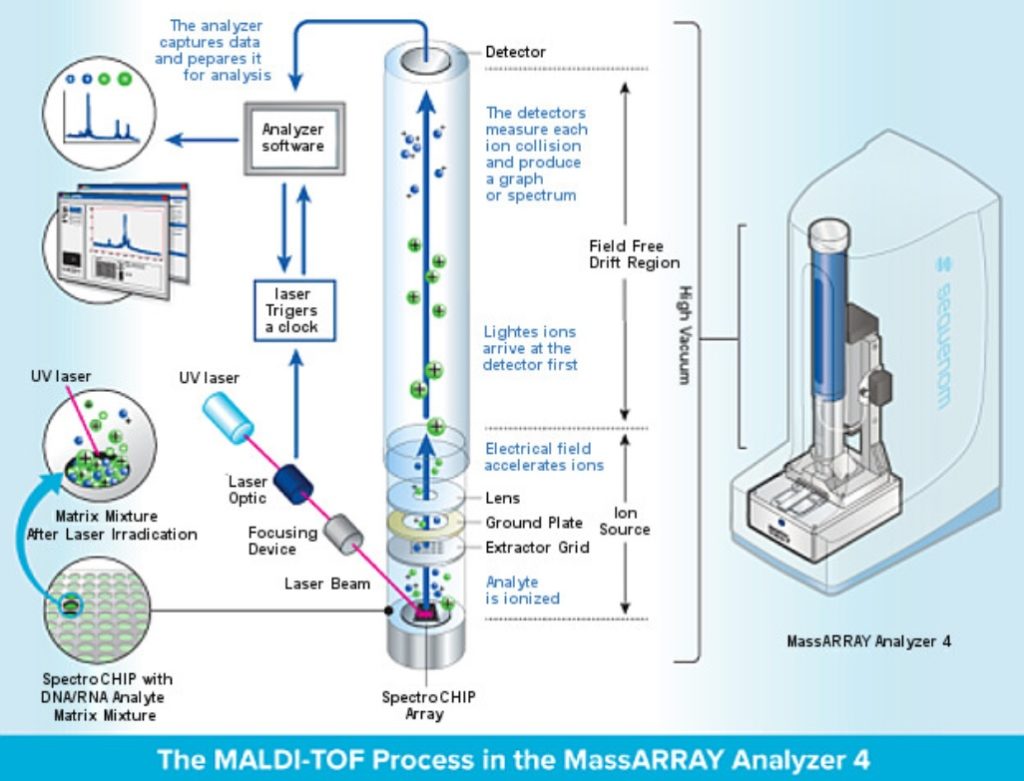 Advantages
MALDI-TOF offers high sensitivity and high accuracy performance
Cost-effective and no labeling
Flexible and high efficiency assay design
Efficient workflow and scalable sample ranges from 10~1000
MassARRAY Service Workflow
Prepare the SNP rs No. list or sequence list.
We will do the primer design.
Prepare the samples and sample list as the following format.
Get your report
MassARRAY Service Sample Requirements
The genomic DNA samples should be loaded in the 96 well plate.
At least 96 reactions are needed (reaction No. = sample No.* designed well No.).
The OD 260/280 ratio of genomic DNA samples should be around 1.7-2.0.
Applicable specimen : Blood/FFPE gDNA、WGA
At least 10 ng/µl and (10 µl+5µL × Well No.) volume of DNA (per sample) is needed.
SNP information : SNP rs number or sequence including SNP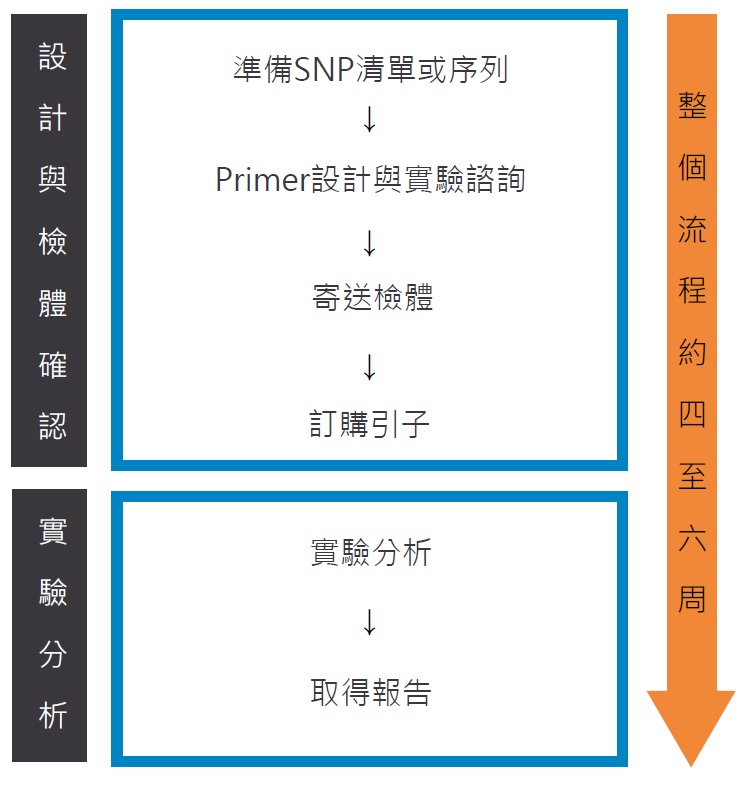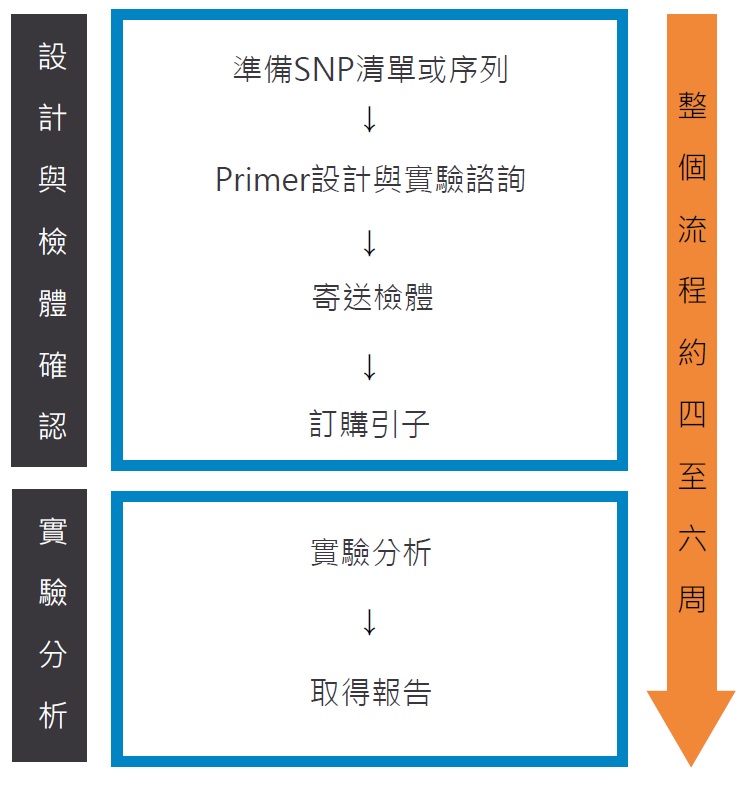 Agena Certified Service Provider
Our company offer Agena MassARRAY system associated technical support. We have been cooperating with Taipei Institute of Pathology and establishing a lab for several services since 2012. Feng Chi Biotechnology Corporation had also be qualified by Agena CSP exam, and become a certificated service provider since 2013.